---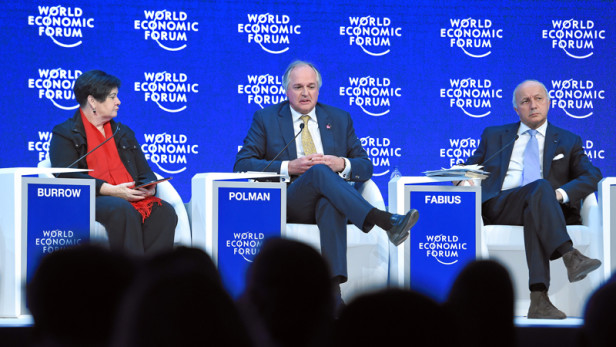 Can another group aimed at demonstrating the role of business in achieving the Sustainable Development Goals actually make a difference?
A new commission launched Thursday at the World Economic Forum meetings in Davos, Switzerland, is planning to prove that a new platform can indeed break down the SDGs and demonstrate that business case. And it seems it may be poised to have a real impact, not least because it's the latest organizing effort by
Unilever
CEO Paul Polman, who has proven he can bring together impressive groups of actors.
Indeed, just last month Polman brought business leaders together to make commitments on climate, and while the other SDGs might not offer as clear an impact on the bottom line, he believes that more and more companies are recognizing the business case for poverty alleviation. The commission is another tool to further spread knowledge and action, he said in a press conference Thursday.
The Global Commission on Business and Sustainable Development aims to look for ways to simplify the complex development agenda, translate what it means for business and look at how to develop new business models and creative ways of financing to allow business to take advantage of the opportunities. It will do so in large part through research and convening dialogues with diverse stakeholders.
While some business leaders are skeptical, Polman is convinced engagement on poverty alleviation is not a choice. To him, he said at that press conference, it's simple: if a business doesn't step up it will not continue to function, but if it does there is an enormous opportunity.
How big? Polman ran down some statistics to demonstrate potential scale — gender equality could unlock $37 trillion in value, universal energy access will unlock $18 billion and there is $90 trillion in the need for sustainable cities.
"This market we call development is really billions striving for a better life — this is the frontier for business in coming years," he said, speaking alongside Mark Malloch-Brown, co-chair of the commission.
The commission seems to be a unifying effort — many of the organizations working to bridge the gap between business and international development, including the
United Nations Global Compact
and the World Business Council on Sustainable Development, are represented.
Others on the commission include Sharan Burrow, the general secretary of the International Trade Union Confederation, John Danilovich, the secretary general of the International Chamber of Commerce, Mo Ibrahim, founder of Celtel and the Mo Ibrahim Foundation, Bob Collymore, CEO of Safaricom, Donald Kaberuka, former president of the
African Development Bank
, Arif Naqvi, the founder and group chief executive of The Abraaj Group, and Ken Frazier, the CEO of
Merck & Co
.
Will the new Global Commission on Business and Sustainable Development demonstrate real impact? Have your say by leaving a comment below.
Join Devex
to network with peers, discover talent and forge new partnerships in international development — it's free. Then sign up for the Devex Impact newsletter to receive cutting-edge
news and analysis
at the intersection of business and development.